Listen to the calls of warblers and hawks as you paddle among majestic cypress and tupelo trees. Bike along small country roads through grassy prairies and past crawfish ponds, rice farms, and groves of pines and oaks. Embark on an epic road trip to experience the very best of Cajun country. When you want to escape to nature, find your way to St. Landry Parish. Home to destinations like Arnaudville, Grand Coteau, and Opelousas, the parish offers some of Southern Louisiana's finest outdoor adventures. Discover just a few of the possibilities below, then plan your visit here.
---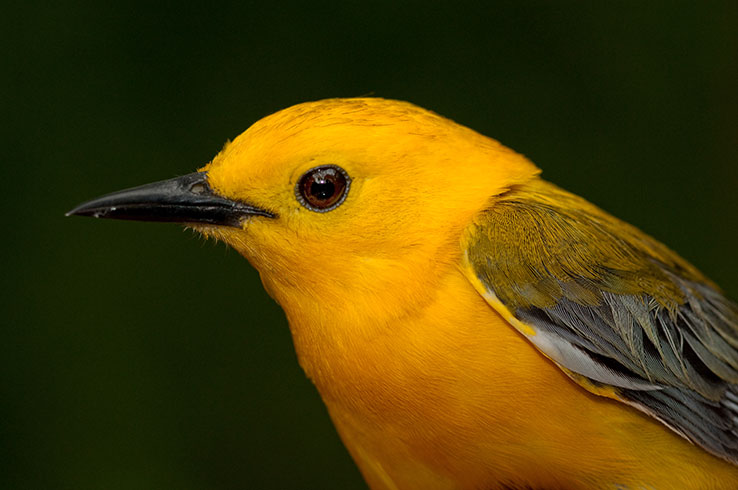 Embark on an Epic Birding Adventure
Home to trickling bayous, lush bottomland forests, and shaded swamps, St. Landry Parish's diverse environments offer the ideal habitats for more than 270 species of birds. Needless to say, you'll want to bring your binoculars. Start your birdwatching journey at the Thistlethwaite Wildlife Management Area near Washington, where you'll find the mustard yellow prothonotary warbler (also known as the Atchafalaya canary) as you lose yourself in the 11,000-acre oasis full of towering oak, cypress, and tupelo trees.
For even more birdwatching, cruise along the Zydeco Cajun Prairie Scenic Byway and you'll encounter roseate spoonbills and white, glossy, and white-faced ibises wading in the shallow waters along the roadway. Primarily seen in the wetlands of Florida, Georgia, or South Carolina, the wood stork can also be spotted at the Indian Bayou or Sherburne wildlife management areas, while wood ducks are common along Bayou Teche.
This is all just a taste of the birding that St. Landry Parish has to offer. Check out this guide and you'll be well on your way to your next amazing birding adventure.
---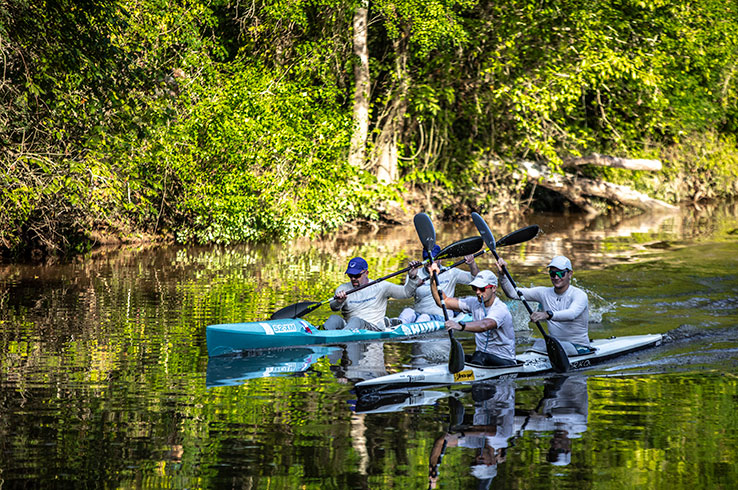 Explore Countless Miles of Paddling Routes
If your idea of a great day includes paddling along a scenic waterway, you're in for a treat. St. Landry Parish's winding fresh waterways and the Atchafalaya Basin make it the ideal place to go kayaking. It doesn't get any better than the Bayou Teche Paddling Trail, a 135-mile route that meanders all the way through the parish, from Port Barre to Berwick. Visiting with your family? Drop your kayak anywhere from Port Barre to St. Martinville, a scenic stretch with a friendly current that even beginners can handle. Things pick up a bit farther south, where you will have to portage around a 100-year-old dam. No matter where you are, you'll see wading herons and hear the calls of kingfishers, warblers, and wood ducks. The bayou also has first-rate fishing, so bring your gear and try your luck at hooking catfish, crappie, or bream under the shade of oaks and cypress trees.
---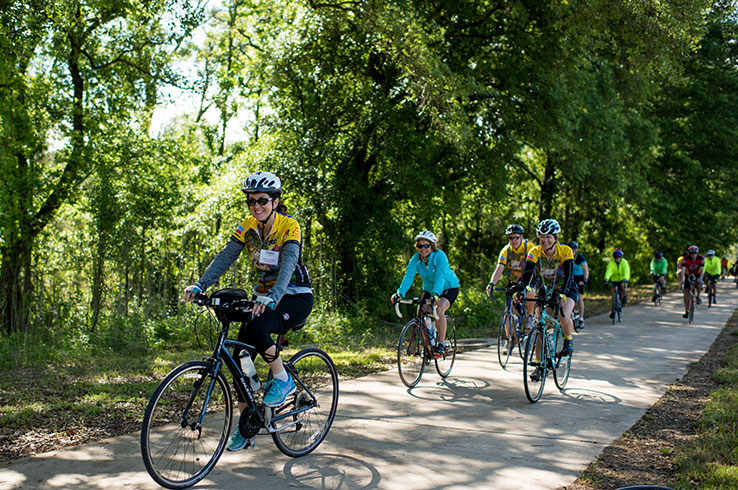 Go Cycling in One of Louisiana's Top Biking Destinations
There's no better way to explore a place than by bicycle, and St. Landry Parish is one of the best places you can do just that. See the parish's rolling hills and bucolic farmlands as you follow the Lafayette to Chretien Point Plantation Loop Tour, a 40-mile route that passes over bayous and through unique cities and towns. About halfway through, you'll find yourself in Grand Coteau and the Academy of the Sacred Heart, a school founded in 1821 that's the site of the only Vatican-recognized miracle in North America. You'll also pass the Chretien Point Plantation, a national historic landmark, and The Kitchen Shop, a local store full of gadgets for culinary enthusiasts. Set on small roads, the tour is both a great way to work up a sweat and see some of the parish's coolest places.
Cycling is a great way to explore an area, but Cycle Zydeco takes this idea to the next level. This four-day biking extravaganza takes you from one brewery, restaurant, and festival to the next throughout Southern Louisiana, from Vermilionville and Breaux Bridge to Arnaudville and Lafayette. Along the way, you'll enjoy some of the best zydeco music you've ever heard as you savor the kind of Cajun cuisine this part of Louisiana is known for. Held for four days the week after Easter, this casual festival on wheels is one of the Bayou State's most unique events.
---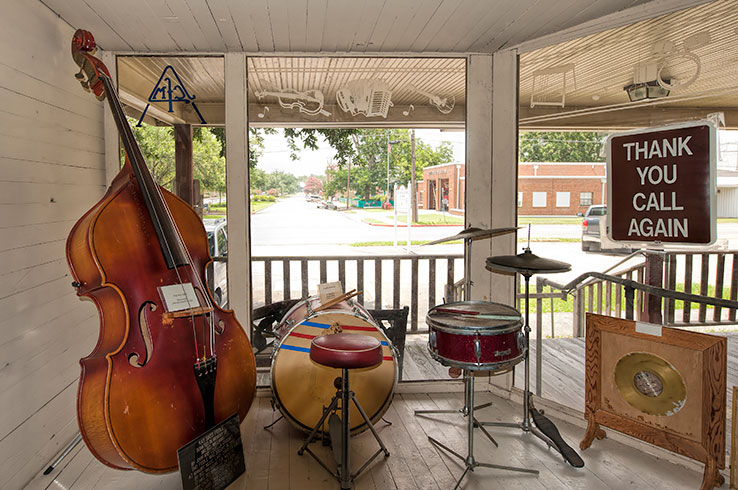 Cruise the Zydeco Cajun Prairie Scenic Byway
Follow the toe-tapping sounds of accordions and fiddles and the aromas of boudin and jambalaya along a soul-uplifting, tastebud-teasing adventure through Cajun country. Get behind the wheel and set out along the Zydeco Cajun Prairie Scenic Byway, a driving route that meanders through St. Landry, Acadia, and Evangeline parishes. Here in St. Landry Parish, the byway features some of Louisiana's finest music and food, as well as its fair share of treasures you'll want to take your time to uncover.
Start at the Cajun French Music Hall of Fame & Museum in Eunice, located less than an hour's drive northwest of Lafayette. Discover the origins of Cajun music and those who helped shape it as you browse the museum's exhibits of instruments, record players, and other memorabilia. Accordions are an important part of any Cajun or zydeco ensemble, and they are the Savoy Music Center's specialty. Check out famed accordion craftsman Marc Savoy's handmade creations (that you can purchase) and browse the impressive collection of CDs, books, and gifts.
You can also get in on the action over at Tee Don's Rubboards in Sunset, where you can buy the metallic instrument (or have one custom-made) that's an integral part of zydeco music. Every rubboard is made by "Tee Don" Landry, a Cajun metal craftsman who picked up his trade from his father. Each, including the small ones, comes with its own registration number, meaning the one you leave with will be the only one like it anywhere in the world.
Beyond its Acadian culture, Southern Louisiana is known as an agricultural hotspot. Learn how the industry developed as you admire vintage, and often handmade, tools used by previous generations of Acadian farmers at Kelly's Landing Agricultural Museum & Agri Tours. Finally, make your way on down to Mamou, the Cajun Music Capital of the World. Here you'll find Fred's Lounge, a local pub that has been around in one form or another since the 1940's. Visit on a Saturday morning and you can be part of a tradition more than 50 years in the making, as a Cajun band plays tunes that are broadcast on Louisiana radio station 1050 KVPI.
Of course, there's plenty more where that came from. Time your visit right and you can catch some of the byway's top festivals, such as the Southwest Louisiana Zydeco Music Festival, Lebeau Zydeco Festival, and the Mamou Cajun Music Festival. Get all the details and plan your own adventure here.
---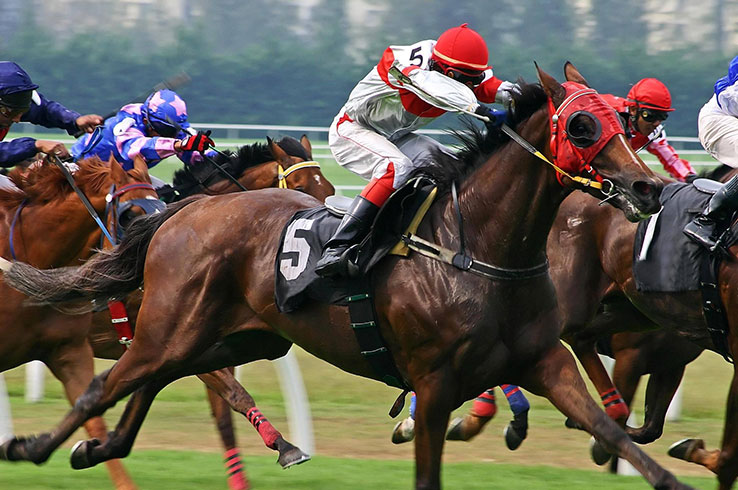 Experience Horse Racing at Evangeline Downs
Feel a rush of adrenaline as you watch six horses at the top of their game furiously thunder by. The stakes don't get any higher than they are at Evangeline Downs Racetrack & Casino in Opelousas. Take in all the horse racing action from Wednesday through Saturday from the trackside benches or the state-of-the-art clubhouse that overlooks the one-mile track. Late April through mid-September is thoroughbred season, while early October until the end of December is the time to watch quarter horse races. Place your bets and you might just walk away a winner.
Of course, Evangeline Downs is much more than a racetrack. Try your luck in the casino, where you'll find more than 1,300 slot machines that you can play at all hours of the day. When your appetite rolls in, grab a burger and an ice-cold beer at The Spotted Horse Tavern & Dining Parlor, pick from more than 12 draft beers at Fast and Lucy's Pub, or get something quick at EVD Express. You can even make a weekend of it when you book one of the hotel's rooms. Stay here and you can start your day with a complimentary breakfast before relaxing in the heated indoor swimming pool and hot tub and playing in the casino. After the sun sets, head back to your room for the kind of rest you deserve. After all, you'll need all the energy you can get for another day at Evangeline Downs.
---
From birdwatching and paddling scenic bayous to biking and catching a thrilling horse race, St. Landry Parish has the perfect recipe for your next outdoor adventure. Plan your visit here.