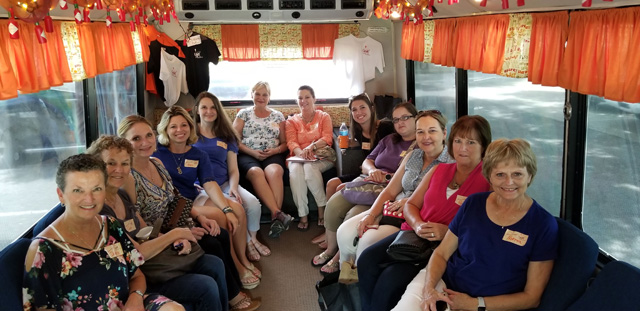 Paprika, cayenne, black pepper, onion, shrimp, and crawfish. A roux of butter and flour. These are the tastes of Cajun food, a style of cuisine exclusive to southern Louisiana.
Lafayette, named one of the "Tastiest Towns in the South" by Southern Living and "Best U.S. Food City" in Rand McNally/USA Today's Best of the Road, is THE place to taste it.
Experience the many mouthwatering flavors of the region on one of the daily tours offered by Cajun Food Tours.
Taste popular dishes like gumbo, etouffee, seafood, boudin, king cake, and more as you visit numerous eateries while your guide brings the culture to life.
On the Original Cajun Food Tour, you'll visit five of Lafayette's top restaurants (there are more than 30 on the long list of possibilities) and get to know the Acadiana region's culinary profile. The Walking Breaux Bridge Food Tour meets in the historic downtown for a comfortable stroll down the streets of this 200-year-old settlement. You'll rest in the celebrated eateries along the way for a mouth-watering experience.
The Around the World in Acadiana Taste Tour takes you on a tasting adventure "beyond the borders" of Louisiana as you visit local restaurants that serve up flavors from across the globe.
For a most memorable day, book the All-Day Cajun Experience. Not only will you eat like a Cajun, this day also includes a Cajun swamp tour in beautiful Lake Martin, Cajun dancing lessons, a guided tour of the Vermilionville living history museum, and more.
Book your unforgettable experience with Cajun Food Tours for a day full of fun, passion, great food, and new friendships.