Immerse yourself in Cajun and Creole culture, explore historic plantations, and hike along scenic nature trails from which you might just spot an alligator or two. Enjoy all of these experiences at the many and diverse attractions in Louisiana. Ranging from family friendly museums to pristine parks full of bayous and woodlands, you'll find plenty to see and do here, all with a Cajun twist. Check out our listing of the top attractions in the Pelican State and get ready to let the good times roll.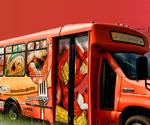 Looking for fun things to do in the Lafayette area? Check out the tours ranked #1 on TripAdvisor. From the original Cajun Food Tour to our newest All-Day Cajun Experience, you're sure to find one just right for you.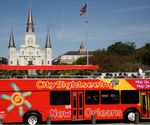 The City Sightseeing New Orleans HOP-ON HOP-OFF experience is the most entertaining, informative, and FUN City Tour you can find! When you select Hop-On Hop-Off, you get to see the city at your own pace on an exhilarating Open-Top, Double-Decker bus!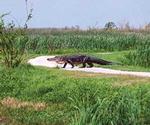 Outdoor adventure is in store in Louisiana's Outback, the Creole Nature Trail All-American Road! The Creole Nature Trail route takes you through coastal marshlands, prairies and along 26-miles of natural Gulf beaches.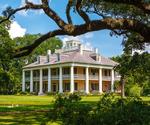 Escape to Houmas House Plantation and Gardens in Darrow, one of the top attractions in Southern Louisiana, for tours, dining & a stay at The Inn at Houmas House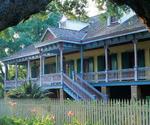 Learn what life was like at Creole Louisiana's Laura Plantation. Tour the grounds to discover the estate's high-society secrets and rooted war history.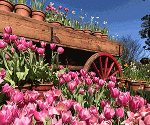 Natchitoches' 300-year-old history and the influence of settlers from around the world lives on in the downtown historic district. Enjoy all the historic landmarks, mouthwatering cuisine, lively festivals, and Southern hospitality Natchitoches offers.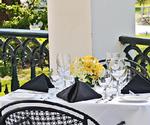 Plan a tour of Nottoway Plantation & Resort in White Castle, an architectural wonder and the largest antebellum mansion in the south.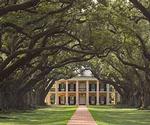 A National Historic Landmark located on the Mississippi River between the historic Louisiana cities of New Orleans and Baton Rouge, Oak Alley Plantation has been called the "Grande Dame of the Great River Road".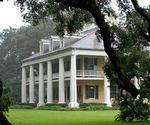 When visiting New Orleans, it's important to learn and understand the role and significance of the plantation homes on River Road. Their impact on the city that we see today is momentous because it was the wealthy Sugar Barons that helped build the structures that are now icons in the French Quarter.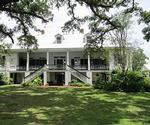 St. Joseph Plantation is one of the few fully intact sugar cane plantations in Louisiana. This antebellum creole is a family-owned, fully operating sugar plantation.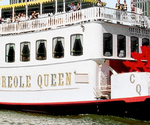 Hop aboard the famous Paddlewheeler Creole Queen for a cruise down the Mississippi River and discover the secrets of New Orleans with a tour like no other.