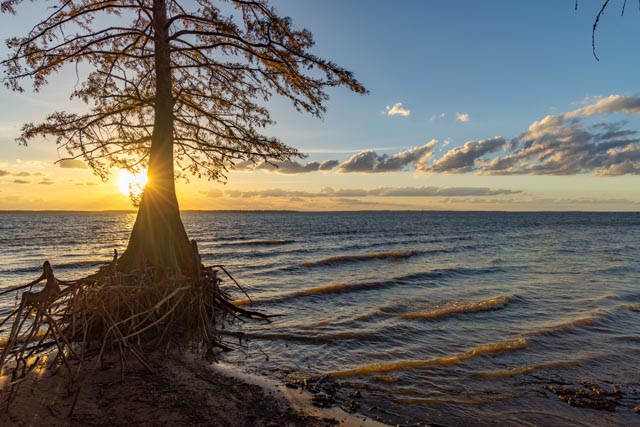 Toledo Bend Lake Country - Adventure is Calling!
Toledo Bend Lake Country on the northwestern border of the state provides the boundary between Louisiana and Texas with its 186,000-acre lake. It is definitely a Sportsman's Paradise, with fishing and lake fun as the main adventures, along with hiking, biking, trail-riding (both horse and ATV), birding, and golf as top contenders! Toledo Bend was named the #1 bass fishing lake two years in a row by Bassmaster and consistently brings in "lunkers" (bass weighing over 10 lbs. each), boasting a record of 139 lunkers caught in a single year! Anglers are rewarded for releasing their trophy-sized fish back into the reservoir with a replica provided as a souvenir. Check out the website for more information [https://toledobendlakecountry.com/fishing]. The site also features a long list of qualified guides to help you have that great day of fishing, and potentially catch that monster lunker.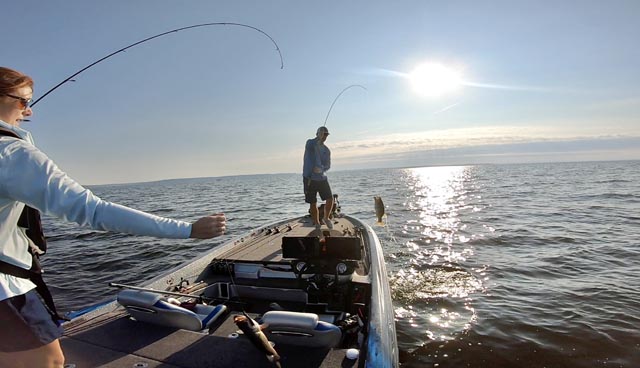 Fishing Plus So Much More!
Along with plenty of resorts and marinas to anchor your own craft, Cypress Bend Resort and Wildwood Resort also feature plenty of other activities to complement your day on the lake! Cypress Bend's newly renovated Audubon Trail golf course and fully updated resort welcome guests with full resort and conference center amenities, along with winding walking trails and gorgeous views. Wildwood's secluded cabins, petting zoo, marina, and newly opened Toledo Bend Family Adventure Park offers family fun at every turn, from water slides and lazy river enjoyment to mini-golf excitement. Two State Parks, North and South Toledo Bend, grace the area, and there are plenty of places to park your RV or set up a tent for the night, as well as cabins, lodges, bed & breakfasts, golf suites, and vacation home rentals. You will find just about every lodging option to suit your needs.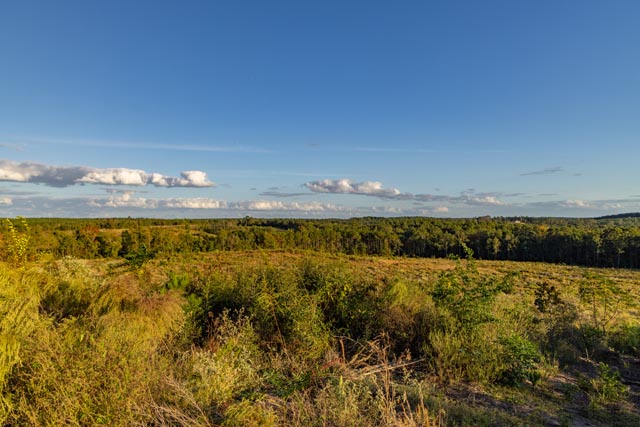 No Man's Land
This area along Louisiana's western border is part of what was once No Man's Land, a buffer zone of disputed territory during the time of the Louisiana Purchase. With no king or country, it became home to outlaws, pirates, bandits, and brave pioneers. Legends abound, and even buffs will also find plenty to keep them entertained at Ft. Jesup State Historic Site, established to help tame the new, Louisiana territory. Trails, such as the El Camino Real, the King's Highway, one of the most ancient roads in American history will also prove entertaining. The El Camino Real de los Tejas (Hwy 6 in Louisiana and Hwy 21 in Texas) run from Natchitoches through rolling, piney hills to the arid lands of Old Mexico. Sale on the Trail each spring turns the road into a bargain-hunters dream with yard sales from Toledo Bend into Texas, and Tales on the Trail is an ongoing offer to stop in at specific spots along the way for historic adventures, shopping, and selfie-spot prize offers. [https://toledobendlakecountry.com/tales-trail]
If antique shopping is more your style, find plenty of options, including the 17,000-square-foot commissary that is now The Ole Mill Store in the Historic Sawmill Town of Fisher. As a bonus, during the holiday season, the town lights up its historic buildings to add a magical glow!
The colorful culture of the communities is reflected in multiple festivals held throughout year. One of the most unique festivals is the Zwolle Tamale Fiesta, providing over 26,000 dozen tamales for fiesta goers for a spicy good time. Juneteenth and Black Heritage events commemorate African-American freedom and culture. The Choctaw-Apache Pow Wow celebrates this area's strong native American culture. The Annual Battle of Pleasant Hill marks the anniversary of one of the major events in Louisiana during the Civil War, the Red River Campaign. The actual battle took place in and around the Village of Pleasant Hill on April 9, 1864. More than 400 re-enactors join in to make the miniature Civil War town come alive. Festivities include a parade, pageant, period dance, church services and open camp activities. Reenactments of another era take place annually in November at the Sabine Freestate Festival in Florien. Celebrate the period in Western Louisiana's history when this region was declared neutral ground (A Free State, 1806-1822) during its No Man's Land days. This down-home fun festival includes arts & crafts, games, parade, a treasure hunt, pioneer demonstrations, western shoot-outs, music and local talent, kids' games and rides, old-time photos, and more.
So, come fish, feast, fest and find adventure in Toledo Bend Lake Country! Plan your visit to the lake now!