Books Along the Teche Literary Festival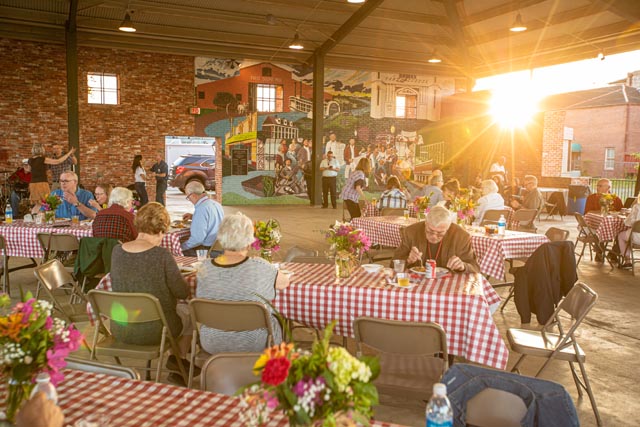 April 5 - April 7, 2024
Take an incredible 3-day literary journey hosted by Southern storytellers, New York Times Bestselling authors, and Pulitzer Prize-winning photojournalists at the Books Along the Teche Literary Festival in New Iberia, Louisiana.
Books Along the Teche Literary Festival is a special annual event for bibliophiles, bookworms, avid readers, aspiring writers, and for the whole family to participate in.
Plan a fun weekend getaway for this 3-day event held on April 5th - April 7th, 2024.
As you immerse yourself in the inspiring writing workshops, unique lectures, and even live cooking demos, get excited to experience the true sights, sounds, and tastes of this authentic Cajun destination. Enjoy live music, Cajun cuisine, and a fascinating mix of Louisiana's heritage, hospitality, and history in New Iberia.
Be sure to peruse the book fair for a new literary treasure to take home and explore the plentiful vendor booths for even more surprises along the way. Learn from seasoned authors and discover new ones, have your books hand-signed by the authors themselves, and experience a whole new world of literary magic during your trip.
Past exciting events held throughout Books Along the Teche Literary Festival 3-day celebration included a 5k fun run, lively children's activities, special podcasts, and an enchanting symphony performance in Iberia City Park on the last day of the festival.
Be sure to check out the Books Along the Teche Literary Festival Official Website for current exact dates, times, ticket prices, and more.