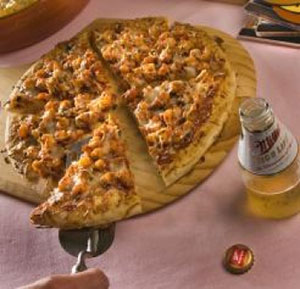 Ingredients:
1 large pizza crust
2 tablespoons olive oil, in all
1 1/2 cups tomato sauce or pre-made pizza sauce
1/4 cup chopped green onions, green parts only
1 pound peeled Louisiana crawfish tails
Salt and cayenne pepper, to taste
1/2 pound freshly grated mozzarella cheese
1/2 cup freshly grated Parmesan cheese
1 tablespoon dried oregano leaves
Instructions:
Preheat the oven to 350°F.
Line a baking sheet with parchment paper, or lightly oil the baking sheet.
Place the pizza bread crust on the prepared pan, then spread it evenly with 1 tablespoon of the olive oil. Spread the tomato sauce evenly over the oil. Set aside.
In a skillet over medium heat, heat the remaining tablespoon of olive oil.
Add the green onions and the crawfish tails and season to taste with salt and cayenne.
Cook, stirring, for about 2 minutes.
Remove from the heat and cool.
Spread the crawfish mixture over the tomato sauce, then top with the cheeses. Sprinkle with the oregano.
Bake until the cheese melts and the sauce bubbles, about 20 minutes.
Cut into wedges to serve.