Stretching across northern Louisiana, Sportsman's Paradise is home to twice as many state parks and historic sites as any of the state's other regions. Here you'll find some of the best bird watching, hunting, and fishing Louisiana has to offer, as well as parks with scenic hiking trails and campgrounds. Explore the outdoors and take your time as you visit Monroe-West Monroe, Ruston, Shreveport-Bossier, and the region's other destinations. Discover what this part of the Bayou State has to offer and create your own adventure in Sportsman's Paradise.
a
b
c
d
e
f
g
h
i
j
k
l
m
n
o
p
q
r
s
t
u
v
w
x
y
z
All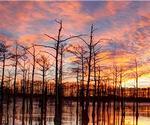 Visit Monroe and West Monroe, home to unique shops and local restaurants, the breathtaking beauty of North Louisiana, and the Robertsons from Duck Dynasty.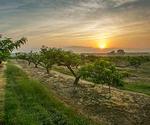 Visit Ruston and Lincoln Parish, home to Louisiana Tech University, for a north Louisiana vacation filled with festivals, shopping, outdoor fun, and peaches.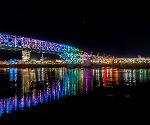 Shreveport-Bossier is a place with enough style, soul, and flavor for two cities. The sensory delights you love about Louisiana, from its soulful sounds to its mouthwatering cuisine, abound here in this northwest corner of the state.