See, talk, and toss treats to your dog even when you're not home.
Talk To Your Dog While You're Away
Furbo is a two-way pet camera to hear and speak to your dog. Hear what's happening and speak to stop your dog from bad behaviors.
Check in from Anywhere
Stay connected on any device. Furbo also works with Amazon Alexa—start a treat tossing schedule before heading out the door.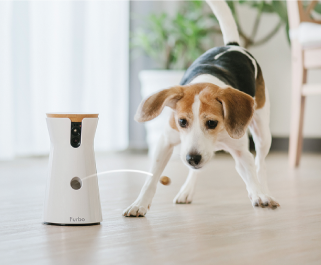 Furbo is the only pet camera with treat dispenser designed just for dogs.