By Melanie Kross
From thousands of biking and hiking trails to a massive maze of rivers, bayous, and swamps, it's no wonder why Louisiana is nicknamed the 'Sportsman's Paradise.' Meander through this Cajun Country oasis of marshy, densely wooded, and swampy meadows while gazing in awe at the stunning bottomland hardwoods that reach up to the heavens. When you're ready to escape to an outdoor adventurer's paradise and leave the rat race behind, plan your trip to St. Landry Parish. Birding is big here, and breeding season is around the bend. Bring your binoculars, grab your birding journal, and take note of the seven tips below from St. Landry's birding experts.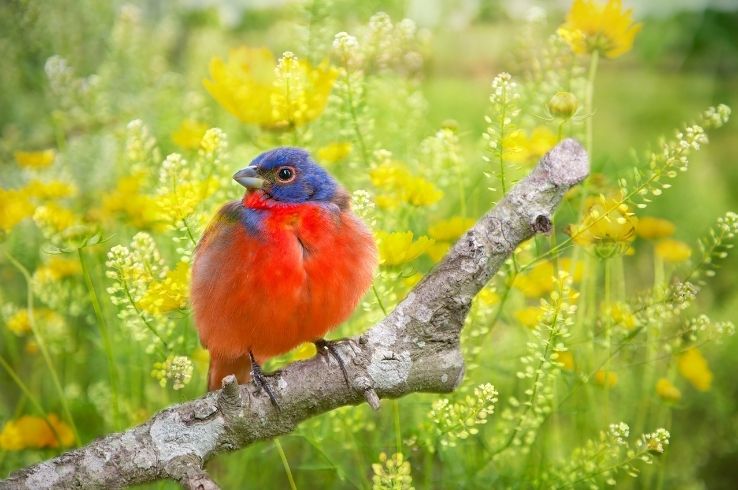 St. Landry's Birding Hot Spots
St. Landry Parish is well known for its natural beauty and vast wildlife and rare and endangered birds are part of the 278 species that reside year-round in these plentiful habitats. Whether on four wheels or two, hiking, canoeing, or kayaking, you'll find various routes that vary in skill level to choose from in order to get your best view of these beautiful creatures.
You will find plenty of hot birding spots you will want to check out during your stay. Thistlethwaite State Wildlife Management Area and the Atchafalaya Basin provide public access to large tracts of wooded areas. The nationally recognized Bayou Teche Paddle Trail is a 135-mile long bayou that begins in Port Barre, where birders can take a relaxing paddle while enjoying birds along the way. According to birding expert Tami St. Germain, you're likely to spot songbirds, wading birds, raptors, and waterfowl along "endless backroads that allow casual access to brushy edges of fields throughout the parish."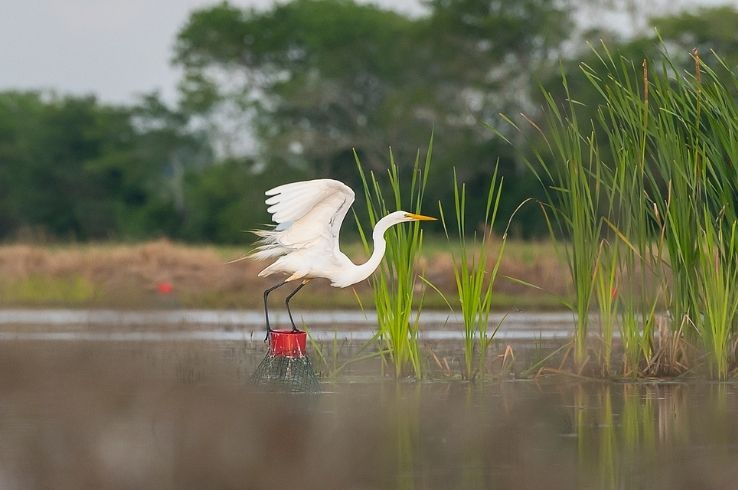 7 Expert Tips for Birding in St. Landry Parish
When planning your trip, remember these seven tips from two of St. Landry Parish's very own birding experts, Tami St. Germain and Patti Holland:
Bird early and often.
The more bird watching you do, the more you will learn. As the saying goes, "the early bird always catches the worm". Bird watching is no exception. During the spring, birds are most active between dawn and 11:00 a.m. They sing early in the morning, and on cloudy days they may remain active for longer. As the day heats up, they rest in their nests (cooling down), then reappear during the afternoon until sunset.
Bird activity increases with a change in weather.
A change in the weather can really get birds moving. Pay attention to the weather and try to get outside whenever you notice a change.
Bird watching can occur in all types of locations.
The good news is that bird watching can be done anywhere. As birds occur in all sorts of habitats, it is not necessary to observe them only in a remote location. Bird watching can be enjoyed in parks, town squares, and boat launches, among other places.
Multiple environments increase bird populations.
Where differing environments come together, species tend to congregate, increasing your chances of seeing many birds throughout the day. Bring plenty of patience and leave the rat race far behind.
Get your hands on a birding field guide.
Learn about the different species of birds you will see in St. Landry Parish, purchase a field guide of birds and take along or download an app to help identify different species and learn which birds will be in the area at different times of the year.
Comfortable field gear is important.
Dress for the weather and be sure to bring a cap so you won't be squinting into the sun. In addition, be prepared with plenty of sunscreen, bug spray, refillable water bottles, and lots of snacks to last throughout the adventure. You won't want to have to end the excitement early to retrieve these items. Be sure to bring along a garbage bag to dispose of your trash responsibly.
Always be respectful of private property and other birders.
It is easy to catch "Bird Mania" when you become completely immersed in your bird-watching experience and tune out everything else. Be sure not to wander onto private property without permission, or to point your binoculars toward private residences. Always be polite and courteous to other birders around you.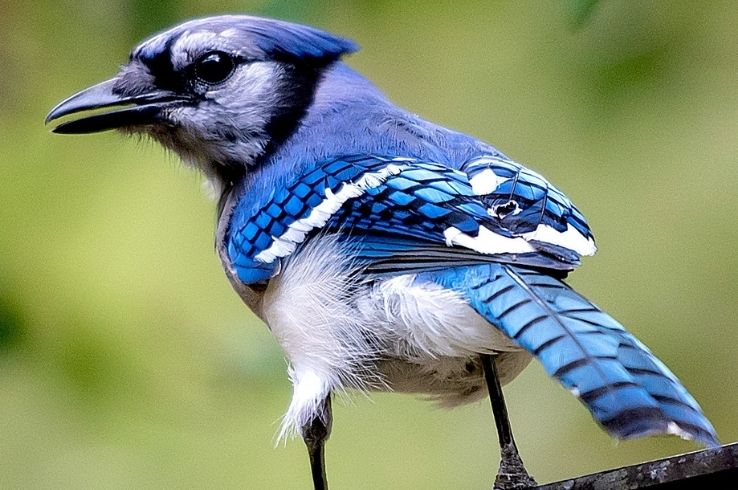 Outdoor adventures for visitors of all ages abound in St. Landry Parish. When you aren't spotting birds or exploring the trails, enjoy a personalized nature adventure with Cajun Customized Excursions in Arnaudville aboard the 'Wood Duck" with Captain Mark Allemond. Take a guided tour of the Cajun Prairie Habitat Restoration Site, whose goal of ensuring the survival of prairie flora has successfully become a ravishing 10-acre living exhibit of Louisiana's native plants, flowers, and grasses.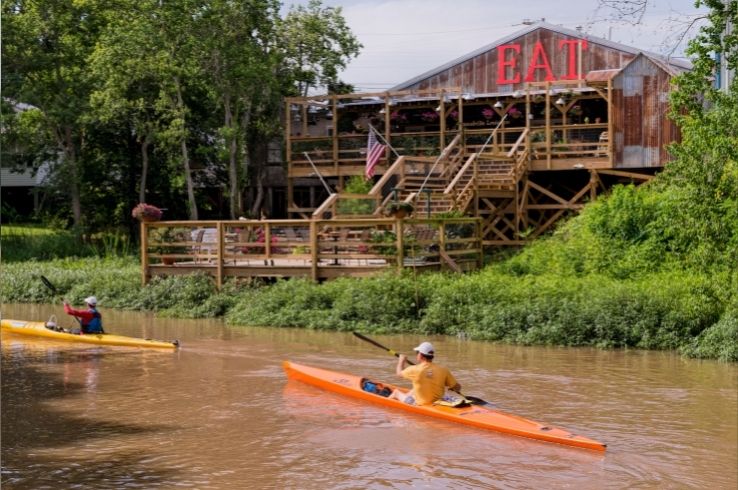 Want to get on the water? Paddle through 15 communities and four parishes when you venture to Bayou Teche National Water Trail nestled in the Bayou Teche Corridor. Grab a Visitor's Guide, Maps, and additional trip essentials to assist you in planning your outdoor adventure in St. Landry Parish. With first-rate birding and a multitude of ways to enjoy the outdoors, St. Landry Parish is the ultimate outdoor haven.
About the Author: Melanie Kross is the Content Marketing Lead for Tour Texas and a Texas native. When she isn't writing about the multitude of great travel destinations in Texas, she is photographing them, painting them and planning her own road trips to visit the amazing attractions this remarkable Lone Star State has to offer.