Events in Jefferson Parish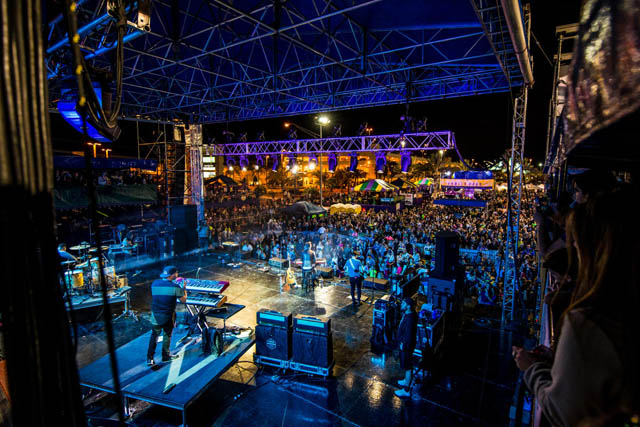 Jefferson Parish, Louisiana is a hot spot for events. From family-friendly festivals and live music to sporting events and holiday themed activities, we guarantee you won't be bored!
We provide visitors the perfect excuse to visit Jefferson Parish with a large variety of events every month! Come celebrate life, culture music, carnival, cuisine and more at one of our festivals. Don't miss out on popular events like Mardi Gras, Family Gras, Gretna Heritage Festival, farmers markets and many more lively events throughout Jefferson!
February & March
Family Gras
Family Gras is the perfect family getaway. A FREE event, it's an ideal location to see the pageantry of Mardi Gras and enjoy the outdoor concerts by national & local artists on the Mardi Gras Plaza stage. Shop the Art Market filled with a variety of items from Louisiana photography, framed artwork, regional decor, folk art, hand-crafted jewelry and more. The Kids Court is filled with a variety of activities for kids 12 and younger such as face painting, unique hand-wax art, and interactive games. The Flambeau Food Court vendors "cook up" a good time with Louisiana fare: jambalaya, crawfish pasta, New Orleans style po-boys, fried catfish, and gator-on-a-stick to name a few.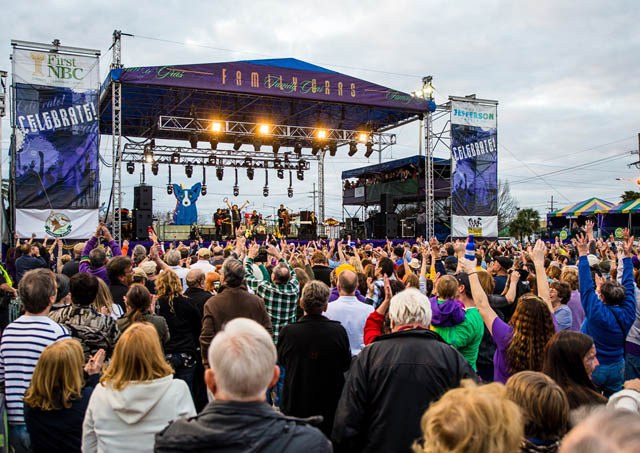 Mardi Gras
The Mardi Gras season begins February 22, 2019 and continues through Fat Tuesday/Mardi Gras Day, March 5, 2019. Mardi Gras is known as "the biggest party on Earth" and Jefferson Parish is inviting you! Spanning over two sides of the Mississippi River, the East Bank and the West Bank, Jefferson Parish offers Mardi Gras fun wherever you may be located. Come and experience the sites, sounds, food, music, parades and of course, the BEADS in this family-friendly celebration of Mardi Gras.
Metairie Road St. Patrick's Day Parade
Come celebrate the luck of the Irish at Jefferson Parish's Metairie Road St. Patrick's Day Parade! Founded in 1971, the St. Patrick's Parade of Metairie has been taking to the streets of Old Metairie for over the past forty years! The parade consists of over 100 floats and trucks, bands, marching clubs, and all the carrots, cabbages, potatoes and beads you can catch!
---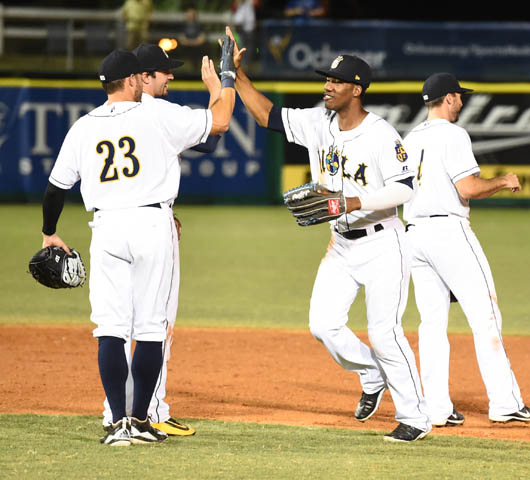 April
New Orleans Baby Cakes Baseball
Kick off spring by catching a New Orleans Baby Cakes baseball game! Come meet mascots Boudreaux & Clotile, catch a Friday night firework show, or spend kids' days on Sundays where kids run the bases! Grab some local cuisine and enjoy professional baseball Jefferson Parish style! The Cakes play April-September at the Shrine on Airline.
Kenner's Italian Heritage Festival
Celebrate the rich Italian heritage of Kenner with live music, delicious food, rides, games and crafts!
---
May

Huey P. Long Bridge Run
Since 2013, The Great Huey P. Long Bridge Run, a 5K run/walk, has celebrated the majestic views provided by the historic bridge. Each year, runners enjoy a professional, safe race experience and receive premiums to commemorative their crossing. After the crossing, enjoy live performances and local dishes, like gumbo from our friends at the Gumbo Festival, served up in the shadow of the bridge.
---
June

Enjoy weekly free live music and movies in several of the beautiful parks in Jefferson Parish.
---
July
Uncle Sam Jam
Celebrate Independence Day at beautiful Lafreniere Park in Metairie at Uncle Sam Jam! Each year, fest goers look forward to live music, delicious food and great company! This FREE festival features top local acts. And stick around for the spectacular fireworks show at 9PM!
Grand Isle International Tarpon Rodeo
The Grand Isle International Tarpon Rodeo is a time when the quiet Louisiana coastal community of Grand Isle is bursting with people having a grand time at the beach and out on the water. The annual Tarpon Rodeo is the oldest fishing tournament in the U.S. A host of activities are also part of the fun...live music, activities for the entire family, crab racing for the kids, contests, arts, crafts, food vendors, and artisans from the island and around region help make this rodeo a festival for all to enjoy.
---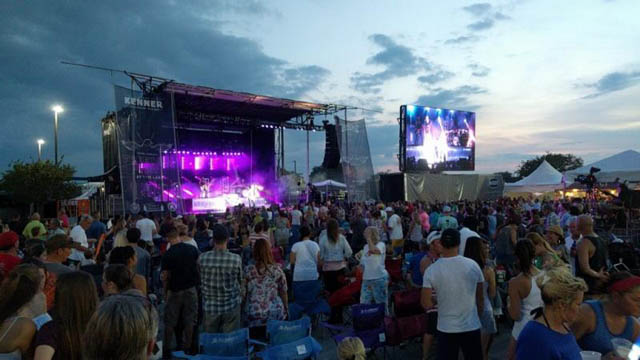 September

Freedom Fest at the Lake
In celebration of the work and workforce, Kenner hosts a FREE Labor Day tradition at Laketown on Lake Pontchartrain! Enjoy top national and local acts, arts & crafts, delicious food and lots of family-friendly fun!
Gretna Heritage Festival
Jefferson Parish invites you to bring the whole family and enjoy the Gretna Heritage Festival, a 3-day music festival with performances by national artists and Louisiana favorites! The food dished out from the local vendors will be exceptional with just about every culture represented. A large selection of arts & crafts will be available along with rides, entertainment, and activities for the kids. Get a taste of culture by visiting the Italian Village & the German Beer Garden.
---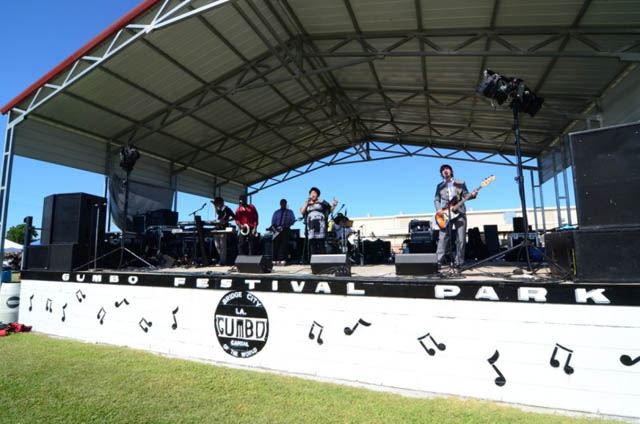 October
Bridge City Gumbo Fest
Bridge City's "world famous" Gumbo is cooked daily at the festival grounds and over 2000 gallons of both seafood and chicken/sausage gumbo will be prepared for visitors during the festival. Amusement rides, games, activities, pageants, and live music! A variety of other native Louisiana cooking such as jambalaya, New Orleans style red beans and rice with sausage as well as hamburgers, hot dogs, onion mums, homemade cakes and candies, funnel cakes and many delicious surprises will also be available.
Country Smooth Fest
Country Smooth Fest, presented by Country Smooth American Premium Whiskey, is a two-day Country Musical Festival at NOLA Motorsports Park with headliners Hunter Hayes and Justin Moore, in addition to several other key country music artists. The event will feature national and regional acts on two stages in an exciting family-friendly celebration of all things Americana. Other acts include Joe Nichols, Granger Smith, Tyler Farr, Lindsay Ell, and many more. On-site activities include supercar driving experiences, go karting, and more.
---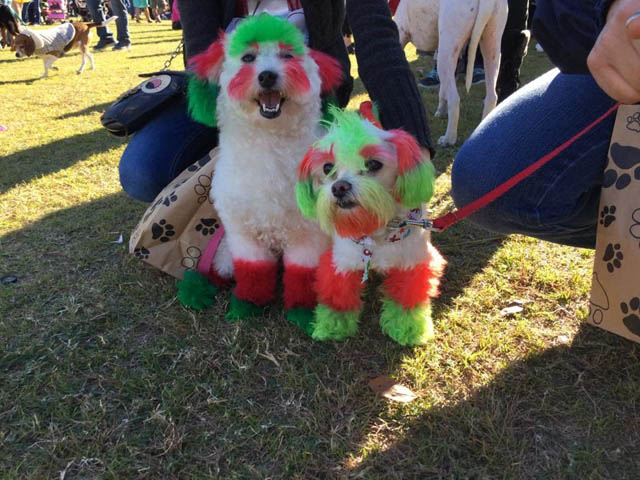 November
Bucktown Seafood Festival
The Bucktown Seafood Festival will serve the most delicious cuisine and seafood and top local bands will perform. They will have rides for children of all ages, games for kids and adults, auctions, gift baskets, parade of prizes, amazing raffle prizes, and much more!
Pet Fest
The party "Where Pets Bring their People" features a Pet Adopt-A-Thon with 40 Shelter/Rescue groups offering over 400 adoptable pets, a Pet Health Watch area, FREE pet costume contest with amazing prizes, Pet Marketplace, delicious local cuisine, great music and much more. Hundreds of adoptive pets have found homes at Pet Fest!
---
December

Christmas in the Park
Beautiful light display throughout Lafreniere Park. Exhibit features LED lights with fantastic displays such as a lighted 60-foot Sea Serpent in the lagoon, a princess and her magical castle & the gingerbread man! Old favorites include holiday characters, the beloved Lombardi Trophy between two Saints Players, the Teddy Bear Factory, and Snowman Island! The park sparkles for the holidays with thousands of twinkling lights and displays.
Kenner Christmas Village
The Annual Christmas Village will light up Kenner this holiday season. Transformed into a festive holiday village with beautiful Christmas lights and animated scenery! Featuring ice skating, Santa's Workshop, Food & Shopping, Christmas Tree Lot, Performances and Biergarten!