Things To Do in Jefferson Parish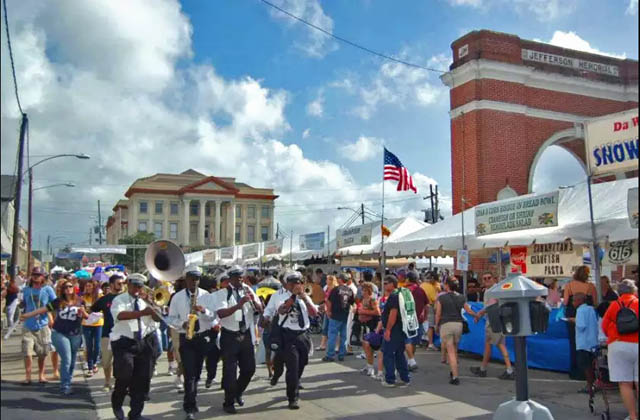 Whether it's a family vacation or a romantic weekend for two, there's a variety of options for things to do in Jefferson. Watch in amazement as your guide feeds the alligators in the Barataria swamps. Take in a live theater performance. Renew your vows at Gretna's annual Valentine's Day weddings. Let the kids romp at indoor activity centers.
Let us entertain you! Jefferson Parish brings you entertainment year-round. Perhaps you prefer live theater, maybe a lively festival, or perhaps you are more of a history buff? Whatever your preference, you are sure to find it in Jefferson Parish.
Intrigued by the past? Step back in time by visiting Jefferson's quaint historic districts. Delight in beautifully restored buildings with period pieces and follow the building of communities into a melting pot of cultures from countries including Germany, Italy, Spain and France.
The diverse region of Jefferson allows you the ability to explore nature yet remain close enough to the action of the city. You can fish within minutes of your hotel at Lafreniere Park or in the serene setting of Lafitte, a fishermen's delight. Cast from a charter boat off the coast of Grand Isle, home of the Annual International Tarpon Rodeo; or hunt and hike in the Barataria Preserve of Jean Lafitte National Historical Park and Preserve.