Lafayette is at the heart of Louisiana's Cajun & Creole Country, an area known as the Happiest City in America and it's no mystery why. Their distinctive blend of food, music and culture has people from all over heading down south with a smile on their face.
Food Tours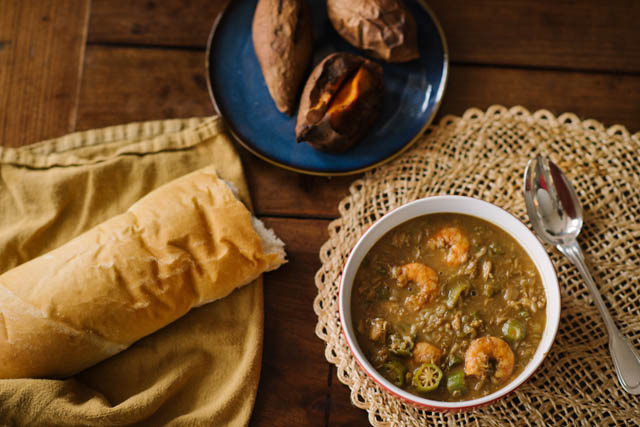 Cajun Food Tours
One of the best ways to see the sights and taste the bites at the heart of Louisiana's Cajun & Creole Country is through Cajun Food Tours. This is the perfect tour for those food curious travelers who would rather leave the decision making and driving up to someone else. This unique three and a half hour excursion guides you through six different tasting stops to sample staples of Cajun & Creole cuisine including boudin, cracklin, king cake, étouffée, gumbo, and seafood served up every which way. Learn about the rich cultural history of Lafayette and the surrounding areas while driving to the next stop all the while getting a dose of Cajun hospitality on Cajun Food Tours' cozy tour bus that seats up to 14 passengers.
Plate Lunch Paradise
Though most visitors to Lafayette associate the area with our more famed Cajun and Creole culinary fare, jambalaya, crawfish, and gumbo, it is the rice and gravy-centric plate lunch that fuels the people of Louisiana's Acadiana region. Consisting of meat, a gravy-covered starch, a pair of vegetable sides, and a simple piece of bread — and often all served on a single plate — the plate lunch emphasizes speed, affordability, and a full stomach. Each plate lunch house has their own specialty, be it smothered turkey wings or meatball stew to the plethora of seafood dishes and more sides than you can comfortably try in a day. Plan your visit in September to attend the annual Plate Lunchapalooza where you can sample more than 15 area plate lunches in one day. But if you prefer to spread out your stops we've got the perfect planning guide that includes more than 50 stops along Lafayette's newest food trail. One things for sure you won't leave hungry.
Cajun Boudin Trail
The Cajun Boudin Trail puts you in the driver's seat when it comes to discovering Louisiana's best boudin and cracklin. Boudin is a combination of cooked rice, pork, onions, green peppers and seasonings that is pulverized in a meat grinder before being stuffed into a sausage casing. It is then steamed, smoked or fried and packaged for on the go snacking. Boudin's sidekick, cracklin, is fried pig skin, often taken from the pig's belly and served seasoned in brown paper bags. The area in and around Lafayette is the indisputable center of all things boudin. There's even the annual Boudin Cookoff in October, where the top boudiniers come together to show off their skills and you can help pick the best boudin.
---
Breweries
Acadiana is carving a name for itself in the brewing business with three established breweries that locals and visitors have come to know and love. Using the local culture to create and market their brews, Bayou Teche Brewing, Parish Brewing, and Cajun Brewing are expanding production and distribution beyond their hometowns and finding their way into refrigerators and bars around the country. While a lot of these specialty brews may be hard to get your hands on if you don't live in the south, there's one annual event where you can sample everything Acadiana brewers have to offer. Gulf Brew, an annual beer festival held in July, has been bringing beer to the forefront to those thirsty patrons looking for more than just a light beer for more than 10 years. With more than 200 craft beers, most locally brewed within the state, including local favorites mentioned below it's the perfect time to plan your trip to the Happiest City in America.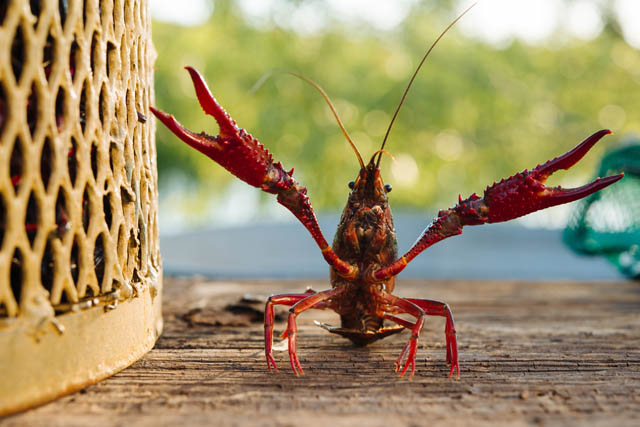 Bayou Teche Brewing
About a 20 to 30 minute drive from Lafayette will take you Bayou Teche Brewing in St. Martin Parish. The family owned brewery is located just down a gravel road from its namesake, the Bayou Teche, the 125-mile waterway that snakes through Acadiana all the way down to the Atchafalaya Bay. The Knott family and their team play host as well as they brew beer. Visitors come by vehicle, bike, boat, and even by horse to hangout sometimes for a whole day during the weekends. Along with crafting signature brews like LA-31 Biere Pale, Ragin' Cajun and Swamp Thing IPA, the brewery is always trying something new. That includes hosting events. There's live music and food every weekend as well as annual shindigs like the Burning Crawfish Festival held in May.
Parish Brewing
Located just outside of Lafayette in Broussard, Parish Brewing has been making a name for itself since 2008. Brew master Andrew Godley and his team have been cranking out hits like Canebrake and Envie that can be found year round in bars and restaurants all the way down Louisiana's coast. Claiming that it has waged war "against boring, tasteless beer", its special brews like Ghost in the Machine and Opus Vert disappear off store shelves pretty quick. Just a short drive from the middle of Lafayette, the brewery's taproom is worth an afternoon visit although tours are held during specific hours so plan ahead.