Events in Shreveport-Bossier
The friendly people of Shreveport-Bossier Louisiana love to party! Starting with Mardi Gras and ending with Christmas, there are more than 60 festivals and annual events that celebrate everything from crawfish and the arts to aviation and barbecue.
February
Krewe of Highland Mardi Gras Parade
Shreveport's most eccentric krewe is famous for throwing hot dogs, packs of ramen noodles, and moon pies. The parade begins at Gilbert Drive and Ockley Drive, Shreveport, and rolls through the historic Highland neighborhood.
---
March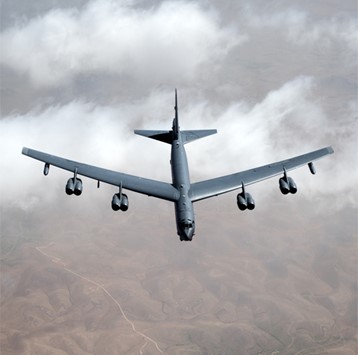 Barksdale Air Force Base Airshow
Barksdale Air force Base
Come with family and friends and spend a great day packed with spectacular displays at the nation's premier strategic bomber base. Barksdale Defenders of Liberty Air Show is a full-weekend spectacular featuring displays of the latest, as well as historic, military and civilian aircraft and other related performers.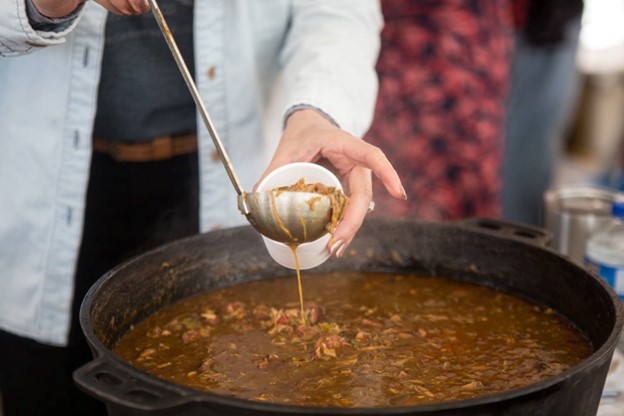 Gumbo Gladiators
Festival Plaza
Battle of the Gumbo Gladiators is a gumbo cook-off fundraiser. The all-day event offers gumbo fanatics the opportunity to sample dozens of gumbos in categories including seafood, non-seafood, and "gumbo of the people."
Patty in the Plaza
The first year back since 2018! THE St. Patty day celebration includes 8-10 Food Trucks, 3 different bands, GREEN bear and Guiness! This "patty" will be at the Festival Plaza from 3-11 pm. Tickets will be $10 in advance or $15 at the door!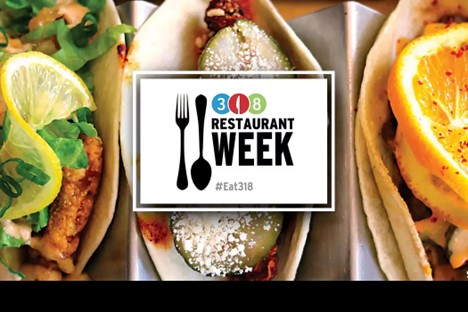 318 Restaurant Week
Each Spring the Shreveport-Bossier Convention and Tourist Bureau host the ever-popular 318 Restaurant Week. The week-long event is to encourage locals and visitors alike to explore Shreveport-Bossier's restaurant scene by taking advantage of promotional pricing, special menus, and one-night-only dining experiences. Participating restaurants range from very casual eateries to more upscale restaurants.
Shreveport-Bossier
---
May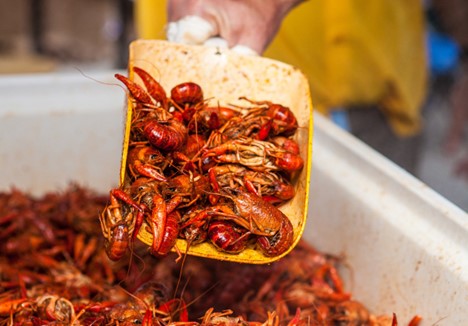 Mudbug Madness
101 Crockett Street
Come enjoy Cajun and creole cuisine at Mudbug Madness Festival. This is the premier crawfish festival in the South and features non-stop live Cajun and zydeco music, activities for children, and delicious food. This festival is a Southeast Tourism Society Top 20 event and American Bus Association Top 100 event.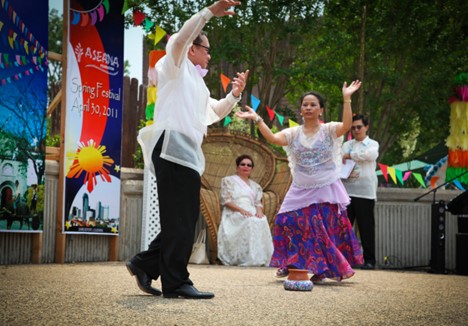 Aseana Festival
Milam Street
Learn about a variety of Asian cultures through food, art, dance, games, and martial arts at ASEANA Spring Festival. Sample authentic cuisine from Vietnamese noodle soups to Philippino-style whole hog barbeque.
---

June
Let The Good Times Roll Festival
A weekend-long celebration of African-American culture, Let The Good Times Roll Festival features performances by top names in soul, gospel, hip-hop, and R&B. The festival was named a Southeast Tourism Society Top 20 Event because of its great lineup of music, food, and art booths.
Festival Plaza
101 Crockett St.
Shreveport
---
September
Highland Jazz and Blues Festival
Enjoy live music and a party in the park at Highland Jazz and Blues Festival. The event features local and national jazz and blues artists, great food and local artwork. The festival takes place at Columbia Park, 600 Columbia St., Shreveport.
Red River Revel Arts Festival
Sample a variety of local food and art at Red River Revel Arts Festival. The nine-day festival features more than 100 visual artists, music from every genre and fun activities in the children's area. The festival takes place at Festival Plaza, 101 Crockett St., Shreveport.
---
October
State Fair of Louisiana
The official State Fair of Louisiana offers the largest livestock shows and carnival in the state. It boasts a large midway of rides, free daily circus shows, live entertainment, and some of the most unique fair food in the nation. Entertainment includes the State Fair Zoo, an escape artist, a horse show, racing pigs, concerts, rodeo, and much more!
3701 Hudson St.
Shreveport
---
December
Christmas in Roseland
The event features thousands of twinkling lights, dozens of lighted displays, giant Christmas Cards to the Community, nightly entertainment, photos with Santa, rides on the Roseland Express train, and tons of fun for the whole family!
Gardens of the American Rose Center
8877 Jefferson Paige Rd.
Shreveport
Christmas on Caddo Fireworks Festival
This fireworks show over scenic Caddo Lake features local entertainment, concessions, clowns, family fun, Santa, and more.
Earl Williamson Park
11425 LA Hwy. 1
Oil City