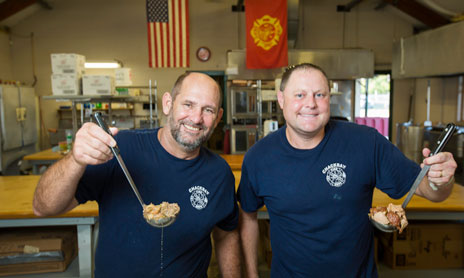 Just 45 miles south of New Orleans, you'll find true Cajun culture experienced through unique food, festivals, and exciting outdoor adventures.
In the fall, Bayou Lafourche is a place where visitors can be immersed in sounds of upbeat music, aromas of Cajun cuisine, and a celebration of life along the bayou. Fall Festivals are a food lover's paradise! The Louisiana Gumbo Festival (October) in Chackbay, the "Gumbo Capital of Louisiana," offers the best gumbo, music, and dancing.
The French Food Festival in Larose (October) hosts over 30 local food booths featuring Cajun classics such as White Oyster Soup, Shrimp Boulettes, and Jambalaya. Louisiana Swamp Stomp (November) spotlights local and regional Cajun bands. Thibodeauxville Fall Festival (November) boasts live music, a Cajun food court, arts booths, and a rubber duck race on Bayou Lafourche.
Can't make it on a festival weekend? Come any time for hospitality as historic as our sites and museums.From the Bayou Lafourche Folklife & Heritage Museum and the Center for Traditional Boat Building in Lockport to the Jean Lafitte Wetlands Acadian Cultural Center in Thibodaux, our cultural heritage makes for an interesting journey of discovery.
Our great outdoors is also open for discovery. See alligators up close on an exhilarating swamp tour on a pontoon boat or airboat skimming across the lily-covered waters. Then leave out of Golden Meadow or other launch points along the bayou waterways and catch your fill of freshwater or saltwater fish as the bayou gives way to deep Gulf seas. Charter with an experienced captain or bring your own boat.
Fall festivals, culture, and outdoor adventures are the perfect opportunity to experience authentic Cajun lifestyle. Come live the Bayou Life!