Central Louisiana, also known as the Crossroads region, is one of the oldest areas of the Bayou State. Founded in 1714, Natchitoches is thought to be the oldest European settlement in the Louisiana Purchase Territory. Beyond its historic sites, Central Louisiana's pine forests and lakes offer endless hiking, fishing, biking, and birding. Discover the Crossroads region below.
a
b
c
d
e
f
g
h
i
j
k
l
m
n
o
p
q
r
s
t
u
v
w
x
y
z
All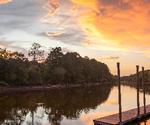 Discover the many things to do in DeSoto Parish, from world-class fishing in Toledo Bend Reservoir to Civil War history.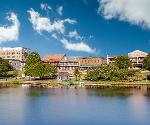 Natchitoches is a charming riverfront town and Louisiana's oldest permanent settlement – even older than New Orleans! Visit Natchitoches for an incredibly memorable experience exploring its lively downtown, historic landmarks, scenic riverfront, and getting an authentic taste of the "Meat Pie Capital" of Louisiana.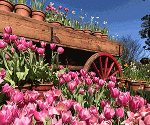 Natchitoches' 300-year-old history and the influence of settlers from around the world lives on in the downtown historic district. Enjoy all the historic landmarks, mouthwatering cuisine, lively festivals, and Southern hospitality Natchitoches offers.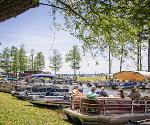 Toledo Bend Lake Country on the northwestern border of the state provides the boundary between Louisiana and Texas with its 186,000-acre lake. The lake boasts over 50 bass lunkers over 10 lbs each caught and turned in on the Louisiana side during this recent fishing season. Visit our website listed below and obtain a list of over 30 qualified guides to help you have a great day of fishing. The lake provides over 35 resorts and marinas, including Cypress Bend Golf Resort & Conference Center and Wildwood Resort.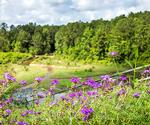 We invite you to venture into Vernon Parish, the heart of West Central Louisiana!